HAVE YOU BEEN INJURED?
PUT 25+ YEARS OF EXPERIENCE ON YOUR SIDE
Car & Motorcycle Accidents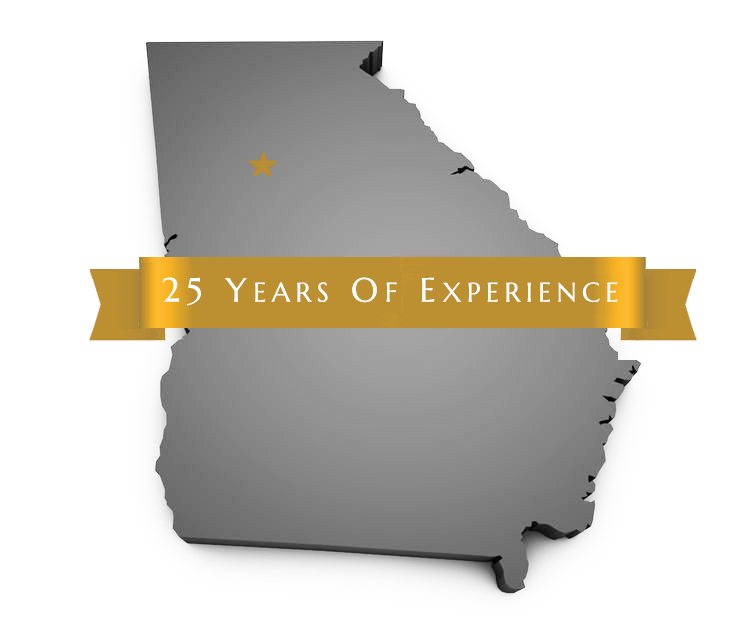 Atlanta, GA
Personal Injury Attorney
Welcome to the Jackson Law Firm. Based in Atlanta, GA, the Jackson Law Firm was founded by seasoned attorney Steven J. Jackson, who has spent years working on behalf of his clients and representing them in a wide variety of personal injury matters. He has fostered a reputation as a skilled personal injury lawyer, and he treats every case with the attention and care that it deserves. The Jackson Law Firm understands the implications that can come with personal injuries and the ensuing legal complications, including financial strain, which is why we always prioritize our client's needs when formulating legal strategies. Don't settle for less, let the skilled and proven professionals at the Jackson Law Firm handle your personal injury legal matters.







What Our Clients Are Saying
Reviews

Mr Jackson works very hard for his clients and thinks outside the box. He is responsive and does what is in your best interest. He is honest and I

Once Steve took over, I was really able to forget about the case and just focus on healing from the accident. He took care of the rest. He and his team worked with hospitals and insurance companies to settle all claims. He updated me constantly -- often via personal phone calls or emails. He was always very transparent about the process.

Steven did an excellent job handling my case. He followed up promptly and frequently with doctors that were being less than cooperative and responsive in regards to treatment.

Attorney Jackson is a very competent and overall great attorney. Whenever I had a question about my case I always received a timely response. I always recommend him to anyone I know who needs a personal injury attorney.
Alanda
October 8, 2014

Steven Jackson is extremely bright, shows great empathy, and has a deep understanding of the law. Most importantly, his client's interests come first and he works tirelessly to protect them.

Steven Jeffrey Jackson was highly recommended and we were not in the least bit disappointed in the outcome of our case. Mr. Jackson is a warm communicator and a very kind man and exceptionally easy to work with. He made a complicated process simple and explained everything in layman's terms. We felt like he cared about our welfare and always returned our phone calls promptly.

I was referred to Mr. Jackson by a friend who is also an attorney. I have worked with Mr. Jackson twice. Both times  he was very efficient, and maintained consistent communication with me throughout the process.

I was involved in a motorcycle accident in September 2014. I was told by one lawyer they could not help me. I found Steven through another lawyer I hired and with a year of me hiring Steven he had me a settlement for my accident.

When i was hit by from what i understand to have been an inebriated driver on my motorcycle, and subsequently put into a telephone pole on ponce de leon in midtown atlanta, steven actually left his office to come

I chose attorney Steven Jackson to represent me in my recent car accident case. He jumped right in and explained everything to me thoroughly. He constantly kept me informed of the state of my case and patiently answered all of my questions.

Mr. Steven Jackson handled my case in a very caring and professional manner. I was in a car accident several years ago where I was hit from behind, and I really hurt my neck. I was referred to Mr. Jackson by another attorney I know. On our first phone call he showed genuine concern for my health and well being, and he made me feel confident that he was going to get my case handled.

Steven handled an injury claim for me that I frankly did not think I would be reimbursed for at all. He managed to get the insurer to respond and got me paid. It was not a huge amount, he didn't make much money, but he still handled it promptly and efficiently, always was reachable, and treated me well. Thanks Steven.
Joe Cronley
February 28, 2017
Fill out the form below, & we will get back to you very shortly.
Request a FREE Consultation